Exam and Revision Information
QUALIFICATION LIST FOR 2022-2023
Qualification

Subject

Exam Board

Specification

GCSE

Maths

Edexcel

MA01

GCSE

English Language

AQA

8700

GCSE

English Literature

AQA

8702

GCSE

Biology

AQA

8461

GCSE

Chemistry

AQA

8462

GCSE

Physics

AQA

8463

GCSE

Science - Combined Trilogy

AQA

8464

GCSE

French

AQA

8658

GCSE

German

AQA

8668

GCSE

Spanish

AQA

8698

GCSE

Urdu

AQA

8648

GCSE

Italian

AQA

8633

GCSE

Arabic

Edexcel

1AAO

GCSE

Persian

Edexcel

1PNO

GCSE

Greek

Edexcel

1GK0

GCSE

Religious Studies

Eduqas

C120P3

GCSE

Citizenship

Edexcel

1CS0

GCSE

History

Edexcel

1HIA

GCSE

Geography

AQA

8035

GCSE

Computer Science

OCR

J276

GCSE

Fine Art

AQA

8202

GCSE

Art & Design: Textile Design

AQA

8204

GCSE

Design & Technology

AQA

8552

BTEC Level 1/Level 2 Tech Award (Yr11 students)

Performing Arts

Edexcel

ZYX24

BTEC Level 1/Level 2 Tech Award (Yr10 students)

Performing Arts

Edexcel

603/7054/3

CNAT

Creative iMedia

OCR

J817

Level 1/Level 2 Technical Award

(Yr11 students)

Engineering Studies

NCFE

601/4592/4

601/4532/8

Level 1/Level 2 Technical Award

(Yr10 students)

Engineering Studies

NCFE

603/7006/3

Level 1/Level 2 Award

Constructing the Built Environment

Eduqas

603/3068/5

Level 1 Technical Award

Graphic Design

NCFE

603/0844/8

Level 2 Technical Award

Graphic Design

NCFE

603/0845/X

Level 1/Level 2 Vocational Award

(Yr11 students)

Hospitality & Catering

Eduqas

601/7703/2

Level 1/2 Technical Award

(Yr10 students)

Food & Cookery

NCFE

603/7014/2

Level 2 Award

(Yr11 students)

Child Development & Care

CACHE

600/6644/1

Level 1/2 Award Technical Award

(Yr10 students)

Child Development & Care

CACHE

600/7012/9

Level 1/Level 2 Technical Award

(Yr11 students)

Health & Fitness

NCFE

601/4662/X 601/4534/1

Level 1/Level 2 Technical Award

(Yr10 students)

Health & Fitness

NCFE

603/7007/5

Level 2 Certificate

(Yr11 students)

Hairdressing & Beauty Therapy

VTCT

AM20530

Level 1/2 Technical Award

(Yr10 students)

Hairdressing & Beauty Therapy

VTCT

CO2A5

Level 2 Technical Award

(Yr11 students)

Health & Social Care

NCFE

603/3294/3

Level 2 Technical Award

(Yr10 students)

Health & Social Care

NCFE

603/7057/9

BTEC

(Yr11 students)

Animal Care

Edexcel

601/4530/4

BTEC Technical Award

(Yr10 students)

Animal Care

Edexcel

603/705719

BTEC Technical Award Level 1/2

Music

Edexcel

603/7055/5

Entry Level Certificate

Science

AQA

5960

Level 1 Functional Skills

Maths

Edexcel

603/4267/5

Level 2 Functional Skills

Maths

Edexcel

603/4268/7

Level 1 Functional Skills

English

Edexcel

500/8700/9

Level 2 Functional Skills

English

Edexcel

500/8683/2
What is revision?
Revision is the review and re-learning of work that you have already completed in class.
In some cases, you may be expected to recall certain facts (for example, formulae to work out area or volume in Maths, particular vocabulary in languages). In other cases, you will be expected to apply knowledge (for example, explaining the impact of the rise of the Nazi party for History).
Revision is an active process. This means that you have to do something with the notes that you are looking at. Some ideas that you could use are below.
Mind maps and use of knowledge organisers
This is a way of linking ideas together using single words or phrases. You should use colour and try to arrange a topic into "themes" for a successful mind map. Your knowledge organisers will also give you the key knowledge that you need to each topic – you can use these along with your purple folder.
Revision Cards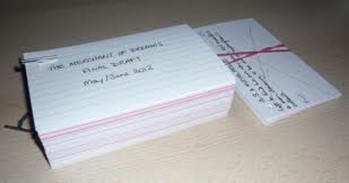 These are useful for topic-based revision. You need to write the key word or topic on one side and then fill in the details about the topic on the back. This will give you a set of revision notes that you can refer to.
Exam questions and feedback
Using past exam papers is a great way to revise. You need to work with your teacher to make sure you are using appropriate papers and respond to any feedback you are given.
Revision tasks set in school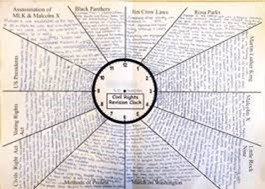 Teachers will set you suitable tasks to complete and also provide you with feedback to help you improve. You must complete these on time to allow your teacher to plan to support you.
Online Support
Materials on teams and through online sites give really useful help and support. We will publish the details of the tasks you need to complete through teams and this will include a range of different styles of activities.
Year 10 Revision Information
Please click here for a copy of the Year 10 Personal Revision Planner.